If you want to visit Morocco, the travel opportunities are very different and very fascinating . To organize a holiday "DIY" with affordable prices you can book a Ryanair flight to one of the country's airports and contact a local agency that will suggest itineraries specifically for your needs (I highly recommend Sarah dreams tours run by Ibrahim, for seriousness and competence).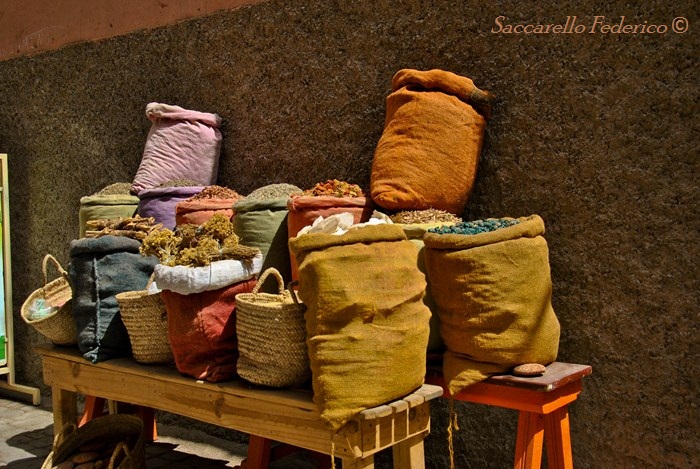 That said, you just have to decide the circuit that suits you best: the classic tour of the imperial cities , the one that includes the south of the desert or alternatively that of the coast .
The most interesting thing, however, is the possibility of creating commingles between the different itineraries based on your interests. The advantages of this travel are both economic in nature because jumping the Italian agencies, as intermediaries, you will save a lot of money, both logistic, because traveling in jeep with a driver you will not have any of the constraints that you have traveling with the compound tours from many people. Then, especially if you travel in two, you will not be forced to drive along the long sections that separate the most interesting places, on roads that are not always easy and well marked.
After the transfer from the airport you arrive at the gates of the imperial city of Marrakech, the city that gives its name to the country. Here you will be literally swallowed by the traffic and chaos typical of the Arab countries; whatever your means of transport will be forced to leave you outside the walls surrounding the Medina as inside the narrow and narrow streets make it usable as the only means of transport the scooters and carts pulled by donkeys.
As soon as you cross the door of the Medina the impact with this reality will involve all five senses , you will be overwhelmed by the heat with the air saturated with the thousand smells that come out of shops and manholes, the noises, the voices of the traders who call your attention . At first you will feel almost stunned. Looking around you will understand why this city has earned the nickname " La Rossa ", in fact everything is red, from the streets, to the roofs, to the profiles of the houses : Legend has it that when the beautiful minaret of the Koutoubia Mosque sprang from the earth flowed so much blood that dyed everything in red.
The capital of southern Morocco has so much to offer by walking through the narrow streets of the Souk , the realm of merchants and local artisans. Crossing the threshold of small doors apparently all the same and monotonous you will have the opportunity to visit the museum Dar Si Said and the Medersa of Ali Ben Youssef .